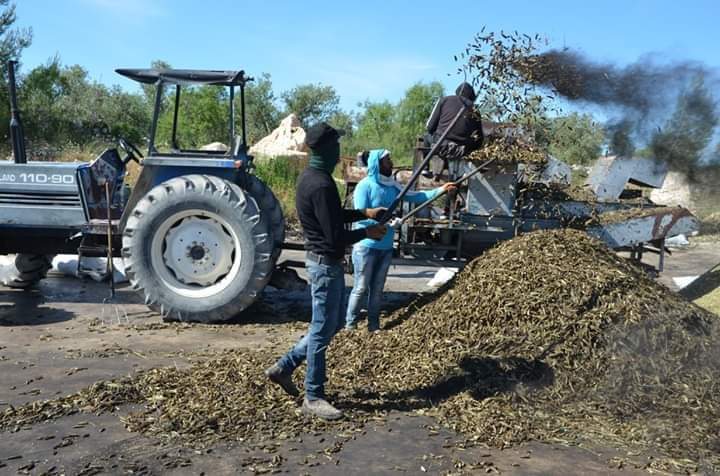 Project: Sustainable Networks for the Innovation of Pioneering Agricultural Products in the Mediterranean
Promote the use and dissemination of environmentally and socially sustainable production and production methods throughout the Mediterranean region and support networks, groups, consortia and value chains
The project is implemented in partnership with the Andalusian Federation of Cities and Provinces - Andalusia - Spain as the main beneficiary, and other partners: Slow Food Foundation for Biodiversity - Tuscany Region Italy, American University of Beirut Lebanon, University of Sfax Tunisia, Gozo Development Agency - Gozo Regional Committee Malta, Women for Cultural Development (Namaa) Jordan.
Project objective: to promote the use and dissemination of environmentally and socially sustainable production and production methods throughout the Mediterranean region and to support networks, groups, consortia and value chains.
Implementation areas: agricultural areas in Jenin governorates.
Target group: small agro-food producers and farmers, public and local authorities, young graduates of universities and institutes.
The most important achievements during the year 2021.
1. The Rural Women Development Association participated in an article in the second newsletter of the project, about the definition and illumination of the Jada plant known in English as Blume Schott (Eminiumspiculatum) as one of the high-risk varieties / crops / products / that have a high risk of disappearance from Jenin Governorate.
2. The Rural Women's Development Association produced the video "How is it made?" at the beginning of 2021. (How it's made?) As part of its participating activities - in the annual TERA MADRE event for partners in the Slow Food Foundation, it dealt with how to make "Olive Oil Biscuits and a Meal of Ja'adh Ga'a'idah".
3. As part of the activities of ENI CBC Med on International Women's Day, the Palestinian Women's Development Association participated in the MedSNAIL project for influential women in society, which culminated in the participation of agricultural engineer Amal Ballan.
4. The research team within the project at the Association for the Development of Rural Women, in cooperation with the SLOW FOOD team, was able to identify about 10 products within the Ark of Taste catalog for the Palestinian territories, and to move on to updating the new results of the study of biodiversity of agricultural foods.
5. The Rural Women's Development Association succeeded in holding a workshop entitled "A Workshop to Present the Study of Agricultural Food Diversity in Jenin Governorate," with the participation of about 70 people.